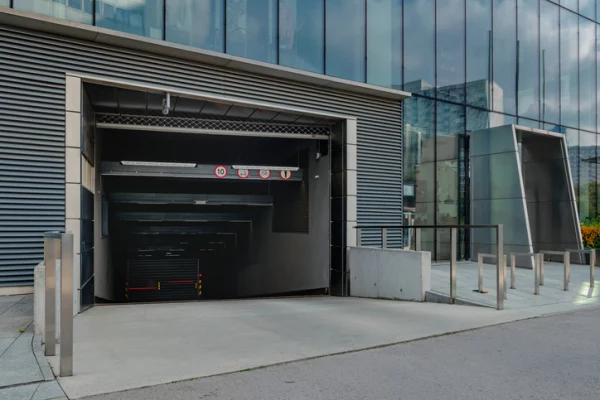 Safety — and Compliance — are Key for Automatic Gates
Installers, facility managers, and other professionals that work on automatic gates for vehicles need efficient solutions that make day-to-day operations safe for customers and compliant with UL325 — the safety standard for automatic door and gate operation. To achieve that, you need to use appropriate vehicle presence detection sensors and systems.
We're Your UL325 Resource — Explore our helpful breakdown of what the UL325 standard requires and what to know about your environment here.
Here, we'll explore three vehicle presence detection sensors, explain what they do and their key benefits, and provide other informative resources and insights that will prove helpful as you explore options. Armed with this knowledge, you'll be able to streamline the installation process, reduce the number of service calls and call-backs, avoid unnecessary damage and repair to facilities, and improve safety for customers and site personnel.
Stock Up & Simplify Your Work — Download the complete EMX Access Controls product guide.
3 Vehicle Presence Detection Sensors to Keep Stocked
1. IRB-RET or IRB-MON Photoeye
Photoeyes are one of the most essential vehicle presence detection sensors needed for an automatic gate or door installation. The best option is to go with a universal photoeye — one that will work with all operating methods currently in use by gate operators today. This makes the installation process vastly easier and reduces the number of SKUs you need to carry or order. At EMX, we offer two specific universal photoeyes to meet this need:
IRB-RET — A retroreflective photoeye that comes as a complete kit (photoeye, reflector, and protective hoods) with a 60-foot operating range, 10x gain for more accurate installs, and extreme durability.
IRB-MON — This thru-beam photoeye features a significant 115-foot operating range, making it ideal for larger spaces. It has the same rugged construction features as the IRB-RET and comes with protective hoods and sunshields.
Additional helpful resources:
2. Wireless Edge Link (WEL-200)
The Wireless Edge Link, or WEL-200, eliminates the need for wiring between safety edges and the gate or door operator. When used in addition to a photoeye, the WEL-200 provides additional entrapment protection. The WEL-200 is particularly useful if your safety edges are further away from the operator due to its 200-foot line-of-site operating range (must be unobstructed). Other key benefits of using this system to add another measure of safety include:
The system automatically chooses the cleanest frequency out of the 25 available, reducing installation and configuration times
Up to four transmitters (corresponding to four separate safety edges) can be connected to one receiver, reducing overall equipment costs
Multiple monitoring methods can be used to maintain compliance with UL325 standards
Additional helpful resources:
3. Loop Replacement System (LRS)
Serving as the activation for the gate or door, the LRS is what makes the entire operation automatic. But the key benefit of the LRS is that it dramatically simplifies installation. Rather than make numerous cuts in order to install or replace a loop, the LRS only requires one diagonal saw cut across the detection surface. This makes the process faster, less dirty and dangerous, and less impactful to the customer. Other key benefits include:
Two models based on installation location (can be installed above or below ground)
Retains detection information after a power-down, preventing accidents
DETECT-ON-STOP™ (DOS) helps the LRS to ignore cross-traffic in tight spaces
ULTRAMETER™ sensitivity display allows for fast and easy setup
Detects vehicles in three dimensions, which can be configured independently
Operates independently of a control module, adding greater flexibility to installs
Additional helpful resources:
Plan the Install of Vehicle Presence Detection Sensors with EMX
Knowing which products will work best in your specific application can be difficult. Not every space is the same, and various details such as layout, location, equipment usage, power, environmental conditions, and more all factor into making the right choice.
At EMX Access Controls, our engineers and technical specialists are readily available to help you pre-plan and identify the products that will not only work in your typical job sites but also streamline your work overall. With more than 30 years of expertise in helping facilities implement efficient, safe access control, we're the team you need to take your installations, service calls, and business itself to the next level.
Ready to learn more about the vehicle presence detection sensors explored here? Get in touch with our team today.