Sensor Sensitivity is the Starting Point for Vehicle Detection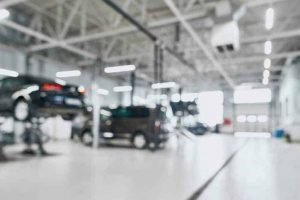 Whether you're working in…
a dealership,
an auto service center,
a gated community,
a private residence,
a parking garage,
…or any other facility where vehicles need to enter and exit with ease, it's important that the equipment you're using is installed and configured properly.
The starting point for that is loop detector installation — when both the loop and all other supporting tools and systems are implemented in your space.
Of all the settings to be configured during this stage, one of the most important is sensitivity.
That's because…
gates,
garage doors,
bars,
…and other access points depend on properly configured sensitivity in order to operate reliably and consistently with each vehicle.
If sensitivity isn't set up accurately, the sensor responsible for opening the access point may or may not trigger…
Imagine if a customer, employee, or resident couldn't get into or out of a facility. Not only would they be stuck, but you and your team would need to find a solution… FAST.
No matter how fast you get a new system set up … you're almost guaranteed to have a costly hold-up that could have been avoided.
How to Avoid Costly Hold-Ups
Accurate loop detector installation depends largely on the size of the vehicles entering and exiting, as well as the roadway and space outside and inside of a facility, installers are often forced to conduct testing of new or replacement systems manually. This is an unreliable approach for several reasons:
There is no visual feedback or measurement for loop sensitivity
Installers must test multiple vehicle types on the loop
The resulting sensitivity will likely only be the best guess
It takes vastly more time for installation to be complete
ULTRAMETER™: A Loop Detector Installation Problem-Solver
ULTRAMETER is a digital display on several types of EMX Industries, Inc. vehicle detectors. It's simple, unobtrusive to the detector design, and extremely accurate. With ULTRAMETER, loop detector installation professionals can immediately understand the sensitivity of loops following installation and configure them using an accurate scale of zero (low sensitivity) to nine (high sensitivity). This allows them to optimize the sensitivity at more even intervals and understand at any time where a vehicle detector's sensitivity setting is at.
With ULTRAMETER-enabled vehicle detectors, installers can calibrate the sensitivity settings according to the types of vehicles that will be entering and exiting a facility or space. For example, smaller vehicles may require stronger settings (high sensitivity), whereas larger vehicles won't require as much sensitivity. While calibration is required, it's important to note that sensitivity shouldn't be instantly set to the highest setting. At nine (the highest sensitivity setting), the sensitivity may be too strong, and vehicles of all sizes may not be properly detected.
For this reason, EMX Industries, Inc. typically recommends setting ULTRAMETER-enabled vehicle detectors to a sensitivity range of four to five. This will certainly vary depending on the types of vehicles entering a facility as well as the roadways and spaces on either side.
Additional Benefits for Installers and Companies
For Installers
Simplifies and expedites the installation process
Reduces the number of callbacks following installation
Reduces the number of overall service/readjustment calls
Results in a more accurate loop detector installation
For Companies
Installation can be completed faster and more reliably
Sensitivity settings are calibrated correctly the first time
Cost savings on having to request service or adjustment visits
Results in more efficient traffic through a facility or space
Access Control Systems with ULTRAMETER
EMX Industries, Inc. has developed a full line of vehicle detection sensors that feature not only our ULTRAMETER sensitivity display but also other proprietary technologies.
Ready for a Faster, Easier Vehicle Loop Installation?
Whether you're looking to install loops for a new facility or want to upgrade existing access control systems to more efficient and reliable versions, EMX Industries, Inc. is ready to assist. Connect with us today to learn more about ULTRAMETER, the vehicle detectors that feature this technology, and our other solutions for vehicle detection and access control.