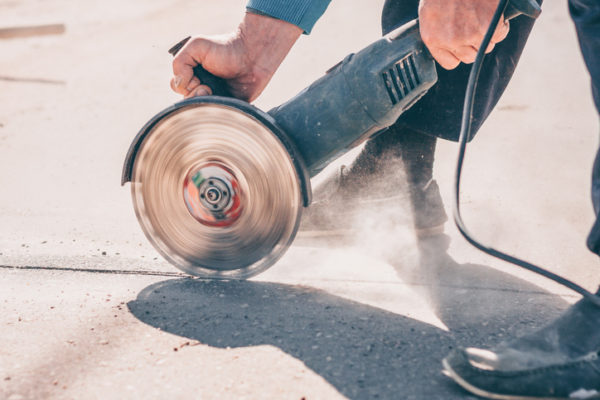 The Loop Replacement System (LRS) is one the most flexible vehicle access control systems for installers. Let's continue our exploration into why you should keep this customizable system stocked.
Below, we will go over the following aspects of this vehicle access control system:
What is the LRS?
Primary Benefits
Two Flexible Model Options
Continued Functionality Without a Control Module
Presence Retention After Power Down
How the LRS Benefits Your Installation Business
Get caught up: Learn why the LRS is the installer's best friend when it comes to vehicle access control system solutions.
What is the LRS?
The Loop Replacement System is a magnetoresistive sensor, meaning it detects changes in the Earth's magnetic field — i.e. vehicles entering and exiting a space. Designed with the installer in mind, the LRS can be installed above or below ground — making it ideal for a wide variety of installation scenarios in various environments ranging from commercial facilities to residential gate control.
Learn more about the LRS in this overview video.
A Quick Recap of the LRS' Primary Benefits
If you've been looking for a solution to dirty, time-intensive, and energy-demanding installations where loops are already buried in a concrete pad or other surface, the LRS is too good to miss. Here's a quick rundown of its advantages and advanced features:
It requires only one diagonal saw cut across the installation surface, meaning you don't have to dig up the old loop — you can get started right away
It can ignore cross-traffic in tight spaces thanks to the DETECT-ON-STOP™ (DOS) feature
Its ULTRAMETER™ sensitivity display allows quick and easy setup, reducing installation time
It detects vehicles in three dimensions that can be configured independently, allowing you to shape the detection field to avoid cross-traffic and even gates and doors that might swing into the detection zone
It features an extremely robust housing with the latest upgraded cabling and firmware
The optional LRS-L logic controller extends the detection range by allowing for more than one sensor and six selectable settings
Let's Dig Deeper into This Vehicle Access Control System
Availability in Two Flexible Model Options
The LRS is available in a flatpack or DB model. The DB version features a PVC housing while the flatpack has a custom-molded plastic housing. The DB is ideal for installations above ground because it is more easily attachable to surfaces using straps. The flatpack is ideal for single saw cut installations.
Continued Functionality Without a Control Module
The LRS sensor can operate independent of a control module after installation. Detection information can then be received directly through the LRS' NPN output. This is just another way the LRS adds more flexibility to your installs.
Presence Retention After Power Down
In many cases, a loop that gets powered down won't remember a vehicle that it has previously detected. When the loop gets powered back up, it'll recalibrate with the vehicle still within the loop, leading to inaccurate readings and detection. The LRS, however, will still detect the vehicle on power-up because it retains ambient background information from its last power down. This can be a significant contributor to safety.
Download the LRS spec sheet for more technical information and details here.
How the LRS Benefits Your Installation Business
Clearly, the LRS is one of the most installer-friendly vehicle access control systems available on the market today. But its benefits extend well beyond its technical capabilities alone — it also benefits your business in numerous ways:
Drastically reduces time spent on new installations and service calls
Prevents call-backs thanks to easy configuration and adjustability
Prevents delayed jobs due to uncertainty around equipment already in place
Ensures you always have a vehicle detection solution on hand when you arrive
Rugged construction means longevity and fewer service calls to replace components
Single saw cut install helps prevent injury and reduces dust and dirt
Simple installation means customers' surfaces are impacted minimally
Faster service for customers increases satisfaction and the likelihood of repeat work
Products are made in the USA, so any parts or service needs are handled faster
Explore more informative resources on the LRS and other helpful access control solutions designed to make your life and work easier.
Find Out If It's Right for Your Vehicle Access Control System Needs
EMX Industries, Inc. has been developing vehicle access control system solutions for decades, along with a full portfolio of safety systems, keypads, and more. We are constantly looking for solutions that make access control simpler yet more effective — both in terms of performance and in terms of cost — for our customers. Whether you're looking for more efficient equipment that will reduce your work times or want to offer more flexible and intelligent solutions for your customers, our team is here to help.
Get in touch with us to learn more about the LRS and to request more information.