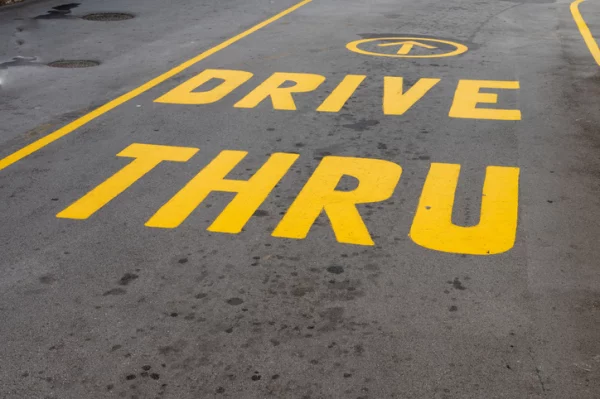 Consolidate Drive Thru Alert System Components to Reduce Installation Time and Complexity
Whether it's part of a new construction project or a repair/update to an existing structure, a drive thru alert system is crucial for any business where detecting vehicles is needed. However, multiple components are needed to get such systems installed and running efficiently. These include sensors and loops that go in/near the ground, wiring to bring the systems online, beacons for alerting employees that a vehicle has arrived, and more.
As you can imagine, sourcing all of these components individually can take significant time. Cost variations would become problematic — and then you have to make sure that everything works together as a unified drive thru alert system. This last step could be difficult due to different local power supply limitations, operational ranges, and other performance factors. What's best in these instances is to use a single kit containing all of the equipment and components to make a drive thru functional.
At EMX Industries, our Access Control team has developed a complete line of drive thru alert systems that are fully kitted and ready for you, or another professional, to install. Let's jump into these systems and how they streamline the installation process.
DAK-2ULTMVP — A Dual-Zone Drive Thru Alert Kit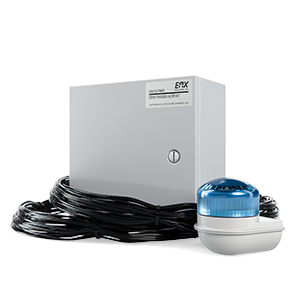 What comes in the kit:
Two (2) ULTRA-MVP induction loop detectors
Two (2) PR-46-100 loops (100' each)
One (1) SLM500B LED beacon and sounder
An enclosure with pre-installed/wired components
Key benefits for installers/facility managers:
The ULTRA-MVP vehicle detector can work with virtually any power configuration, features our ULTRAMETER™ sensitivity display, and comes with our exclusive DETECT-ON-STOP feature that detects vehicles only at a complete stop
The ready-to-use PR-46-100 preformed loop can be shortened as needed and installed using saw-cuts, in concrete, or under tar
The beacon is adjustable with three alarm levels, allowing visual-only or visual plus audible alerts for complete customization
The pre-installed components reduce the need for professional electrical work, or at least reduce the hours needed to get the system ready
The extra components in the kit can be used as replacements later on or for testing
Learn more about the DAK-2ULTMVP drive thru alert system.
DAK-USVD — A Solution for Vehicle Gap Detection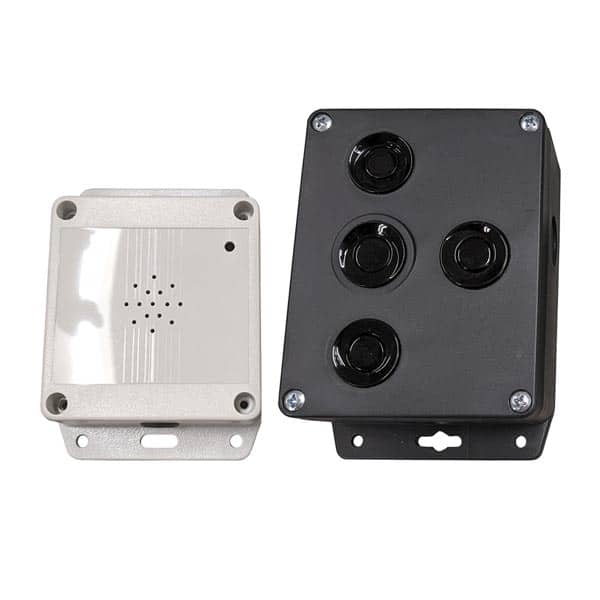 What comes in the kit:
One (1) USVD-4X ultrasonic vehicle detector
One (1) CHIME 100 sound module
Mounting and wiring components
Key benefits for installers/facility managers:
While the components in this drive thru alert system aren't pre-wired, it's an extremely accurate solution for specific applications
The USVD-4X vehicle detector eliminates the need to cut into pavement or concrete to install a loop thanks to its ultrasonic detection, which offers tailgate rejection — a way to decipher between two vehicles that may be close to one another (with loops, this proximity to one another could register as one vehicle to the detector)
The CHIME 100 sound module is an adjustable audio alert device that allows daisy-chaining of additional electronics to completely customize your alert requirements
Learn more about the DAK-USVD drive thru alert kit.
Get the Kits You Need to Be Effective at Any Job Site
If you've ever arrived at a job site or been faced with an installation or repair that required multiple drive thru alert system components, the last thing you want is to be missing the equipment needed to get the job done.
With EMX Industries, our drive thru alert system solutions not only bring all of the materials needed together into one kit but also maximize the customization capabilities available. This ensures that whatever the vehicle detection needs and processes may be, our equipment helps you meet customers' expectations quickly and efficiently.
Contact us to learn more about these solutions.
Our technical support team is also available to discuss your unique application and troubleshooting needs.