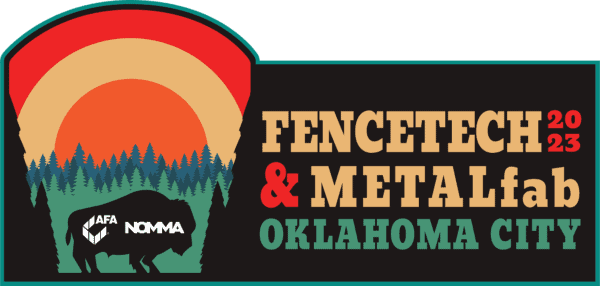 Fencetech 2023 kicks off on Tuesday, February 28th through Friday, March 3rd in Oklahoma City, USA. Our team at EMX Access Control can't wait to be there. Hosted by the American Fencing Association in partnership with the National Ornamental and Miscellaneous Metal Association's METALFAB, this tradeshow is the largest in our industry. Our team at EMX Access Control and 300 other exhibitors gather to showcase products to an average of more than 7,000 attendees. For the duration of the tradeshow, you can connect with fence and gate operator manufacturing experts, attend engaging seminars, connect with your peers, and experience our incredible access control products hands-on.
We look forward to this trade show every year and are eager to connect with you to showcase our superior access control solutions. To see us at the show, make sure to register here and visit booth #1994. Read on to learn more about what we have in store.
Come See Our Entire Product Line at Fencetech 2023
At Fencetech, we want to deliver unbeatable value to those who visit our booth and check out our products. That's why we bring our entire product line to ensure you can find the best access control solution to serve your unique needs, and you can explore it hands-on with one of our experts to ensure it's the best fit. Some key products we'll feature include:
We will also be unveiling our brand-new photoeye so you can get an exclusive sneak peek before it officially launches at the end of March. This brand-new ground-up retroreflective photoeye is a new and improved version sure to suit your needs. Get exclusive first access when you visit our booth #1994 at the tradeshow.
Register For Fencetech 2023
Ready to register? We're looking forward to seeing you and hope you visit booth #1994 to check out our access control solutions and learn which options best suit your unique needs.
Fill out the registration form and contact us if you have any questions.