"Did I forget to order the photoeye hood?" "Where's the reflector hood?" The days of asking yourself those questions are done! EMX is now shipping complete PHOTOEYE KITS. We know distributors and installers have enough to think about. That's why we're making it even easier to sell and install our most popular photoeye models.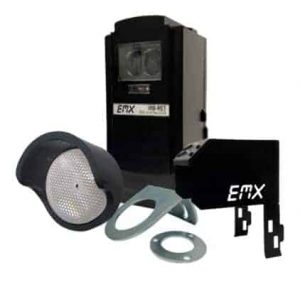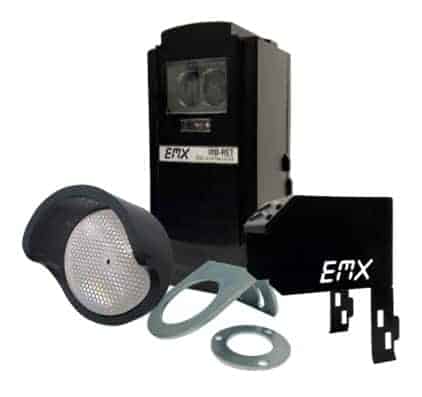 IRB-RET Photoeye Kit
Compatible with all UL325 monitoring methods and equipped with a 60 ft operating range, the IRB-RET is perfect for any installation.
The IRB-RET kit includes:
• Photoeye
• Photoeye hood
• Reflector
• Reflector hood
• Mounting hardware
But wait, there's even more IRB-RET updates…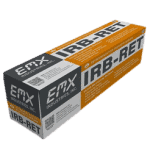 *NEW* Eye-Catching Package
You won't be able to miss the bold new look of our IRB-RET boxes.
Packed with product specs, the design will educate your staff and customers every time they pick up a box!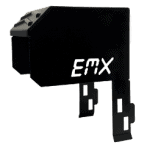 *NEW* User-Friendly Hood
The new, snap on style makes installation fast. Durable powder coated steel protects from harsh weather and accidental contact damage. Check out our hood installation guide.
(NOTE: The new snap on hood requires the modified IRB-RET enclosure released in May 2020. It is not compatible with older enclosure styles.)
NIR Photoeye Series Now Sold In Kits Too!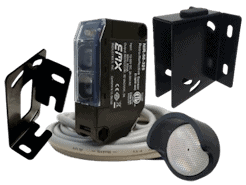 The NIR photoeyes (NIR, NIR-50 and NIR-50-325 models) feature NC and 10K monitoring and up to a 50 ft operating range.
The NIR kits include:
• Photoeye
• Photoeye hood
• Reflector
• Reflector hood
• Mounting hardware