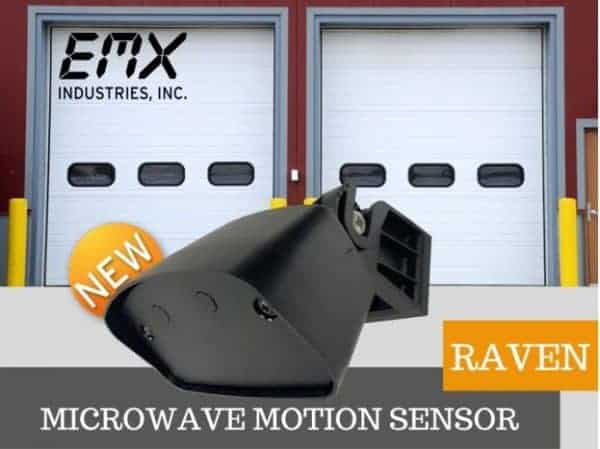 EMX Industries is pleased to announce the immediate availability of our newest microwave motion sensor – the RAVEN. While some sensors don't know the difference between a vehicle and a person, the RAVEN does. It will reliably distinguish between vehicle and pedestrian movement. Equipped with two configurable relay outputs, the RAVEN provides custom entry control.
Product Highlights
8-23 ft mounting height for flexible installation
Pedestrian and cross traffic rejection
Program to approach-only, depart-only or bidirectional movement to eliminate unnecessary door openings
Easily adjust user settings (sensitivity, responsiveness, relay hold time) via the remote control
Designed for Industrial Environments
Automatic industrial doors
Gate/barrier activation
Warehouse loading docks
Parking garage detection
To learn more, visit the RAVEN page or contact the EMX Sales Team with any questions.