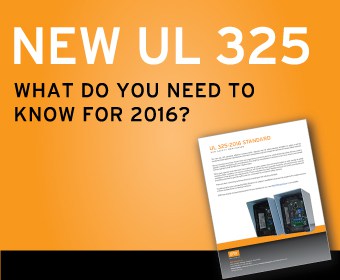 The new UL 325 standard, effective January 12, 2016, requires that all safety devices installed on gates must be monitored.
Gate operator manufactures are free to choose the way their equipment will monitor these safety devices.
Some manufacturers have chosen to use their own proprietary monitoring scheme, while others have opted for an open system that will accommodate a variety of safety solutions.
There are four monitoring schemes that are emerging as the industry standard.