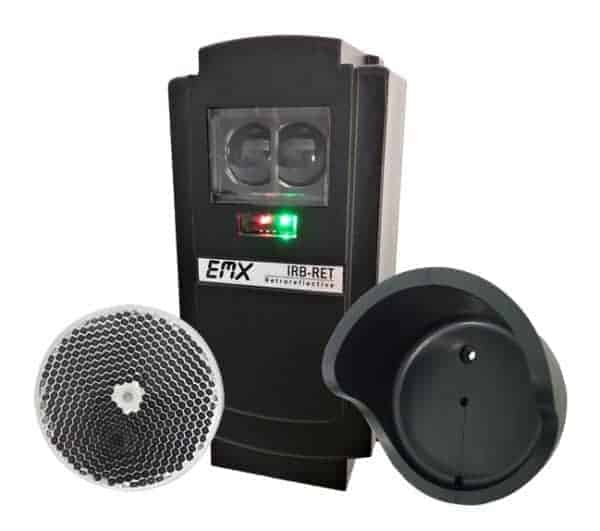 Thanks to customer suggestion and input, EMX Industries has created a photoeye alignment procedure in the operating instructions for the IRB-RET retroreflective photoeye.
The biggest challenge to retroreflective photoeyes has been accurately aligning the photoeye with its reflector. The new alignment procedure instructs installers on proper installation, verification and operation. Download the new manual here.
EMX reminds you of the importance of using a protective hood with reflectors to ensure reliable operation in rain, sleet, snow and fog.