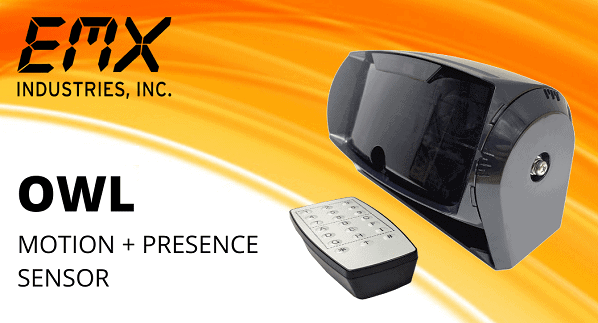 The latest dual technology sensor from EMX Industries has landed. Introducing the OWL – a vehicle motion and presence sensor that activates automatic doors and industrial gates. By combining microwave motion and infrared presence detection, the OWL provides a highly customizable detection area to suit a variety of overhead door applications.
Precise Detection for Your Application Needs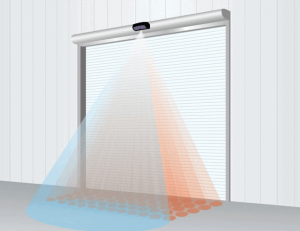 – Adjust both the microwave and infrared fields for size, sensitivity, direction control, and cross traffic rejection
Flexible Overhead Installation of 11.5 to 21.3 ft
– Replace labor intensive loop installations
Easy Set-Up with Remote Control
– Safely make all adjustments from the ground
Universally Compatible with Any Industrial Overhead Door
– Use for high performance, sliding, and folding doors, as well as industrial gates
Want to know more? Visit the OWL product page for complete details.
Have questions or need a quote? Live chat with an EMX sales representative from 8:30-5:00 EST right here on our website!