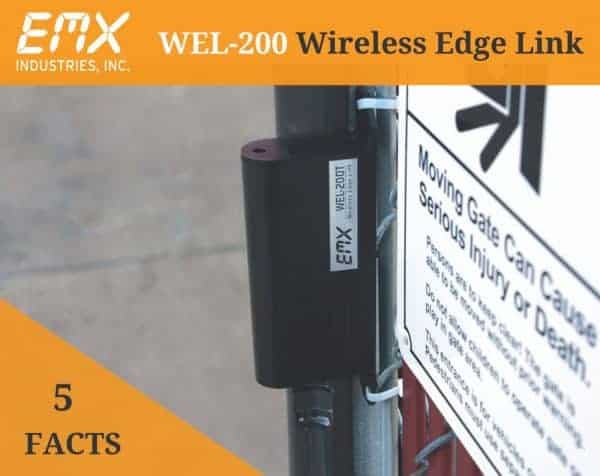 The last thing you need out in the field is a safety edge system slowing you down. Let us help you save installation time and $$$! Get to know our WEL-200 wireless edge link transmitters and receivers.
1. Cost Saving Solution
Eliminates hard wiring between safety edge and operator
2. Meets UL325 Safety
Compatible with NC, 10K and Pulse monitoring
3. Longest Range on the Market
Up to 200 ft. (line of sight) operating range
4. Adaptable Set-Up
Connect up to 4 transmitters on 2 output channels
5. Environmental Reliability
NEMA 4X protection in any condition
For even more details, visit the WEL-200 product page.
Have questions? Live chat with an EMX sales representative from 8:30-5:00 EST right here on our website!